Adult Class New Year Special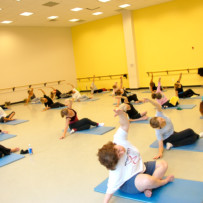 SHARE a Healthy New Year with a Friend!
Bring a friend to MYB and you both get $10 Stretch, Pilates, and/or Floor Barre classes for one month. That's HALF price classes for a whole month!
Stretch: M at 12pm, W at 12pm, Th at 7:30pm, F at 12pm, Sat at 1pm, Sun at 12:30pm; Pilates: T at 12pm; Floor Barre: M at 10:30am
Friend must be new to MYB, $10 classes last one month from the day the offer is redeemed, must be redeemed by Jan. 31, 2018, cannot be purchased online.