Enrollment Classes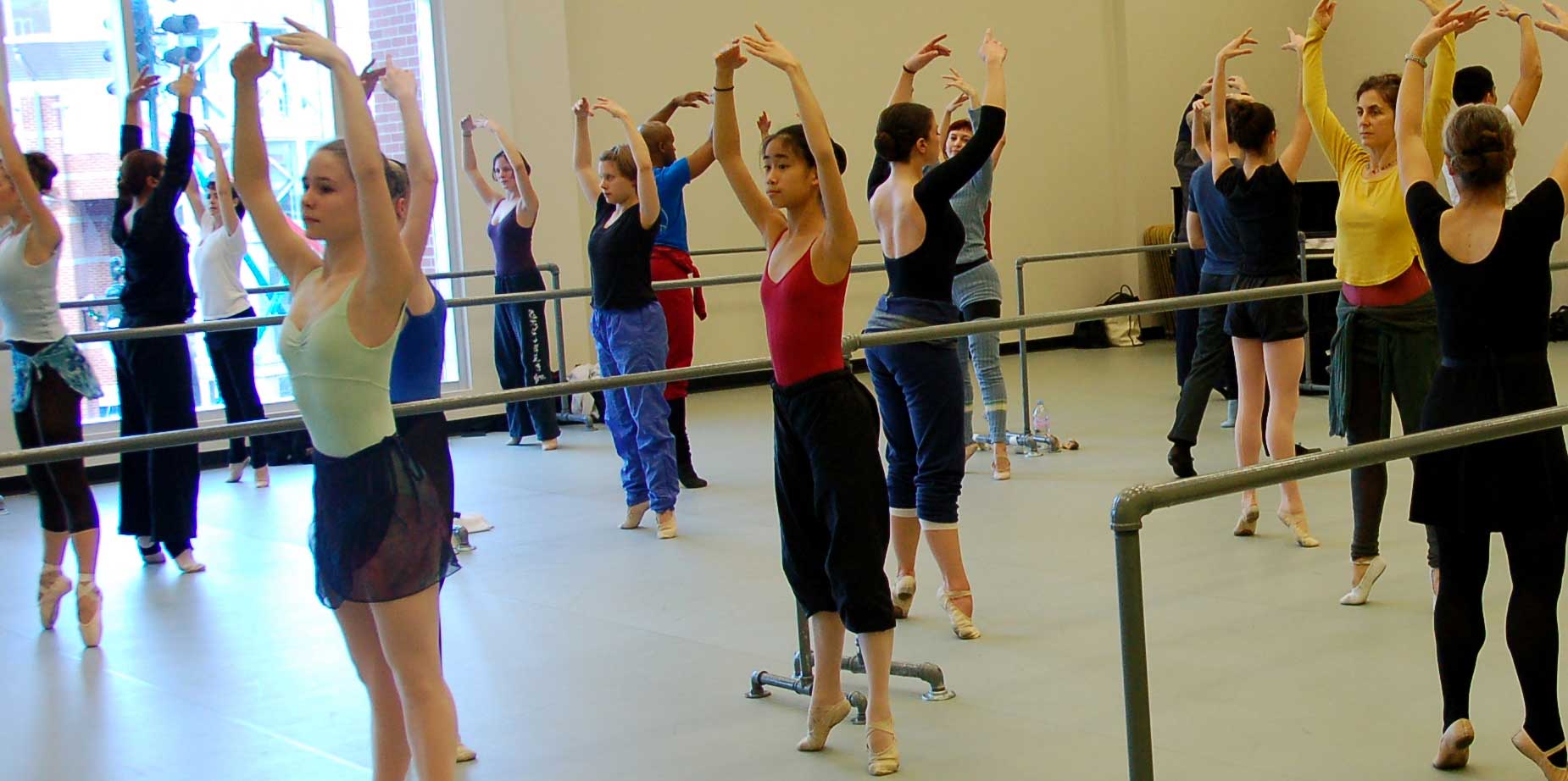 INTRO TO BALLET
For true beginners: students will learn the fundamentals of classical ballet. Each class will include the study and practice of traditional barre and center exercises with an emphasis on proper alignment, technique, and musicality.
Saturdays 12:30 – 1:30 pm
Tuition: $65 (includes 5 classes)
Sessions:
Apr 22, 29, May 6, 13, 20
June 3, 10, 17, 24, July 1
July 8, 15, 22, 29, Aug 5
Limit: 20 students/session. No Make-ups, No Refunds.
INTRO TO BALLET II
A basic enrollment class that builds upon the fundamentals taught in our first Intro to Ballet course. Classes are slow and thorough to ensure proper alignment and understanding.
Mondays 7:30 – 8:45 pm
Tuition: $75 (includes 5 classes)
Sessions:
Apr 24, May 2, 8, 15, 22
June 5, 12, 19, 26, July 3
July 10, 17, 24, 31, Aug 7
Limit: 20 students/session. No Make-ups, No Refunds.
ADULT WEEKEND WORKSHOP
Take a long weekend and spend it with us! Enjoy two full days of dance with our Adult Weekend Workshop led by the fabulous Mary Henley. Start your day off with Floor Barre followed by ballet class, variations, and repertory rehearsals. On Sunday there will be a showing for friends and family to showcase your hard work.
Recommended for dancers with at least 3 years of consistent training who have a working knowledge of ballet vocabulary. Dancers that regularly attend Beginner II or Adv Beginner ballet classes at MYB would feel comfortable with the material presented.
2017 Session: June 17-18
9:30 am – 4:00 pm
Tuition: $200 (Must enroll by June 1.)