EDD Summer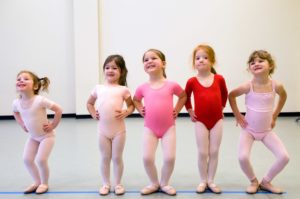 Early Dance Summer Session (ages 2 – 5)
Introductory dance and movement classes that meet once per week.
6-week session; June 11 – July 22
Tuition: $120 for 6 weeks
Dance With Me (ages 2 – 3)*
Mondays
10:00 – 10:45 am
Wednesdays**
10:00 – 10:45 am
Thursdays
5:00 – 5:45 pm
Saturdays
9:00 – 9:45 am
10:00 – 10:45 am
Sundays
9:00 – 9:45 am
10:00 – 10:45 am
Little Dancer (ages 3 – 4)*
Mondays
11:00 – 11:45 am
Tuesdays
5:00 – 5:45 pm
Wednesdays**
11:00 – 11:45 am
Thursdays
6:00 – 6:45 pm
Saturdays
9:00 – 9:45 am
11:00 – 11:45 am
12:00 – 12:45 pm
Sundays
9:00 – 9:45 am
11:00 – 11:45 am
12:00 – 12:45 pm
Creative Movement (ages 4 – 5)*
Tuesdays
6:00 – 6:45 pm
Saturdays
10:00 – 10:45 am
11:00 – 11:45 am
12:00 – 12:45 pm
Sundays
10:00 – 10:45 am
11:00 – 11:45 am
12:00 – 12:45 pm
*Student must be minimum age by 9/1/2017.
**No Classes Wednesday, July 4, students will be allowed an extra makeup.
Storytime Dancers (ages 4 – 6)
This half day dance program infused with dance-related arts & crafts is centered around the stories and movements of classical ballets such as Firebird and Coppélia. Dancers will explore dance movement and their imagination.
June 21 – July 19
Thursdays 9:30-11:30 am
Tuition: $45/class
---
Registration for all programs opens on February 16, 2018.  Registration is on a first come, first served basis.
CLICK HERE for Summer Registration and Policies.