Year-End Giving #GiveDance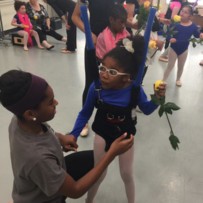 As 2017 comes to an end please consider giving the gift of dance. This year we invite you to #GiveDance by making a donation TODAY to our outreach program- Music and Motion.
CLICK HERE to watch more about this exceptional program and learn how you can help support MYB's special ballet classes for children with physical disabilities.
Every dollar will be matched (when donated through power2give.org) through a generous matching grant from Montgomery County Government.