Music and Motion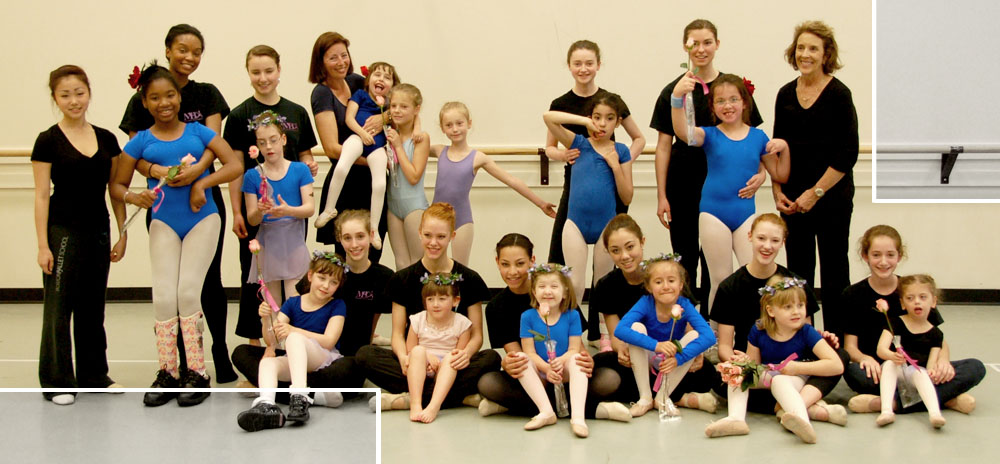 Maryland Youth Ballet offers therapeutic dance instruction to dancers with physical disabilities through its "Music and Motion" classes.
Inaugurated in 2004, Music and Motion provides disabled dancers the opportunity to experience the beauty of moving to music, the fun and excitement of dance, and the discipline of challenging oneself to achieve.  The program is the innovation of MYB's Jennifer Cox, a 30- year dance professional, and Rebecca Leonard, a licensed physical therapist specializing in pediatric physical therapy. Inspired by her own granddaughter's desire to dance despite disabilities, Mrs. Cox developed the program to allow the children to enjoy the beauty of music and motion, and gain the benefits of the physical therapy.

In January 2007, MYB installed a state-of-the-art overhead track system which allows each dancer to participate without the aid of a volunteer. The dancers are suspended with the aid of a vest sling and attached to a traverse rail system hung in the ceiling giving the dancers complete range of motion. The system, designed by Liko AB, a Swedish medical equipment manufacturer, and installed by Access Aid, a Maryland accessibility company, is a first of its kind in application. This track system gives children with disabilities the ability to reach new heights.
"The most recent research in physical therapy indicates that partial weight bearing therapy is among the most promising in developing large motor skills," said Rebecca Leonard. The Music & Motion program offers both physical and mental benefits that far exceed many of the traditional therapies available.
"Special needs students learn classical ballet in MD" (USA 9)
Music & Motion (Medtronics Magazine)

Music & Motion Student on Good Morning America

"Dance for All" (Bethesda Magazine)
Class Information:
Ages 4+
Children who can walk alone- Saturdays at 12:00 pm; Children who require assistance walking- Saturdays at 1:00 pm
Each class is lead by a dance instructor, supported by a physical therapist and musical accompaniment.  Advanced level MYB student volunteers are also present.
Fall and Spring Session (performance following Spring Session)
Uniform: Blue leotard, pink tights
Parents interested in the Music & Motion program for their children should call the MYB office or send an email to:
info@marylandyouthballet.org
Learn More– Download the Music and Motion Brochure