Press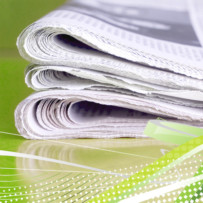 Maryland Youth Ballet in the MEDIA

CultureSpot MC – July 2017
MYB's JumpStart Program featured in the article In Living Color by Peggy Vaughn
Read More
Pointe Magazine – June 2017
MYB's Principal, Michelle Lees, interviewed for Pointe Magazine article Am I on time in my training? by Gavin Larsen
Read More
The Fredrick News Post- November 2015
MYB's Music and Motion Program featured in the article Montgomery County Ballet Class Offers Hope for Children with Disabilites by Karen Tang
Read More
Washington Jewish Week- August 2014
MYB alumni featured in the article Young ballerinas on the rise by Lisa Traiger
Read More
The Gazette- May 2014
MYB's JumpStart program featured in the article Rosa Parks students dance to a new beat; Ballet program for second graders at Hyattsville school by Jamie Anfenson-Comeau
Read More
Washington Life Magazine- March 2013
Washington Life Magazine featured photographs from MYB's Gala 2013- Shining in the Spotlight.
Click Here to take a look.
The Gazette- December 2012 
Talented young dancers stage annual production of 'The Nutcracker'- Maryland Youth Ballet presents two versions of holiday classic by Cara Hedgepeth Staff writer for The Gazette
Click Here to read the article.
The Gazette-December 2012
Hundreds turn out for Sen. Raskin's birthday flash mob. Supporters kicked and shuffled in Silver Spring to Motown classic by Kara Rose
Click Here to read the full story.
Many MYB dancers came out to support the Senator. Check out the Action with the flash mob video.
Dance Magazine- December 2012
MYB Alum- Julie Kent Honored
Dance Magazine has named ABT Principal Dancer Julie Kent as one of this year's winners of its lifetime achievement award.
Click Here to read the article in Dance Magazine.
The Washington Post- October 2012
A dancer who made life's transience last By Sarah Kaufman

"It was a special joy to watch two accomplished and appealing students from the Maryland Youth Ballet, Anna Beeman and Sam Rodriguez, assay Hampton's "Two for Two," a devilishly slippery pas de deux, full of surprises; the young dancers gave it just the right light touch."
Click Here to read the full article.
WJLA Channel 7-  Lily's Dream- MYB's Music & Motion student meets Justin Bieber!
Click Here to see the video.
Dance Magazine- August 2012
Secrets to a successful studio 
True to Its Classical Heart By Michael Smith
WJLA Channel 7- Children with Physical Disabilities Can Dance
Children with physical disabilites become ballerinas
Fox 5 News- MYB Alum Featured in Ballet Documentary, First Position